GRP Fibreglass Roofing Specialists
We specialise in GRP roofing systems for both residential and commercial projects. As a fibreglass roofing and waterproofing company we provide flat roof installations, replacement and fibreglass roofing repair. Please use the button below to request a survey or submit a general expression of interest. We are only too happy to guide you through any questions you might have.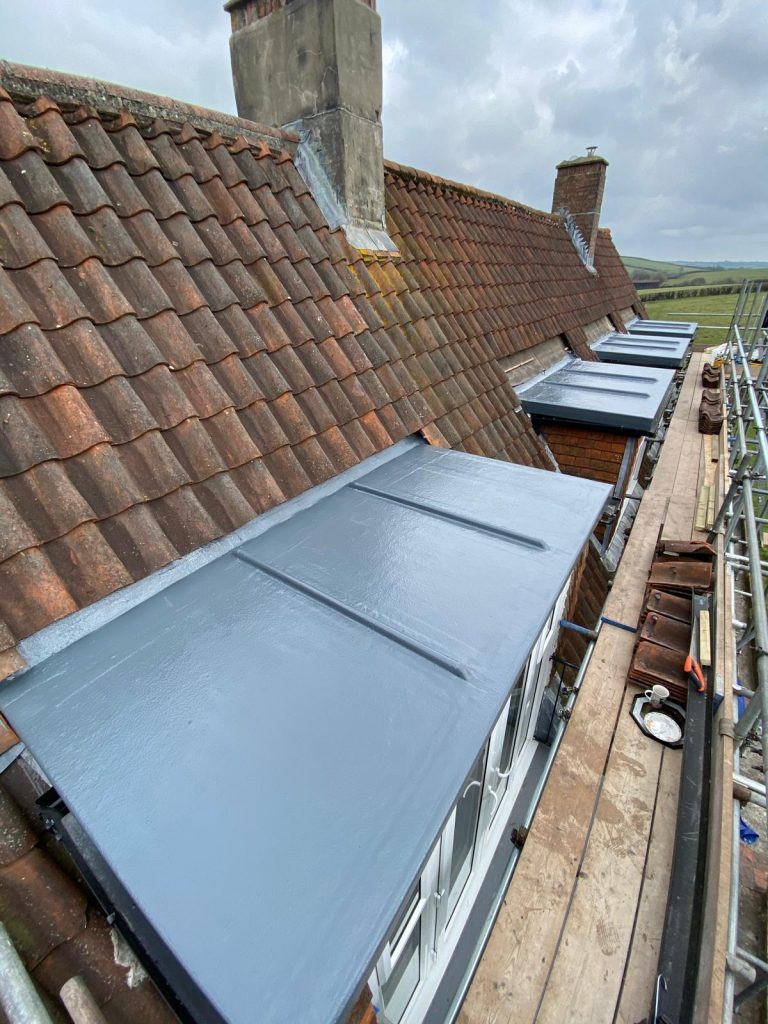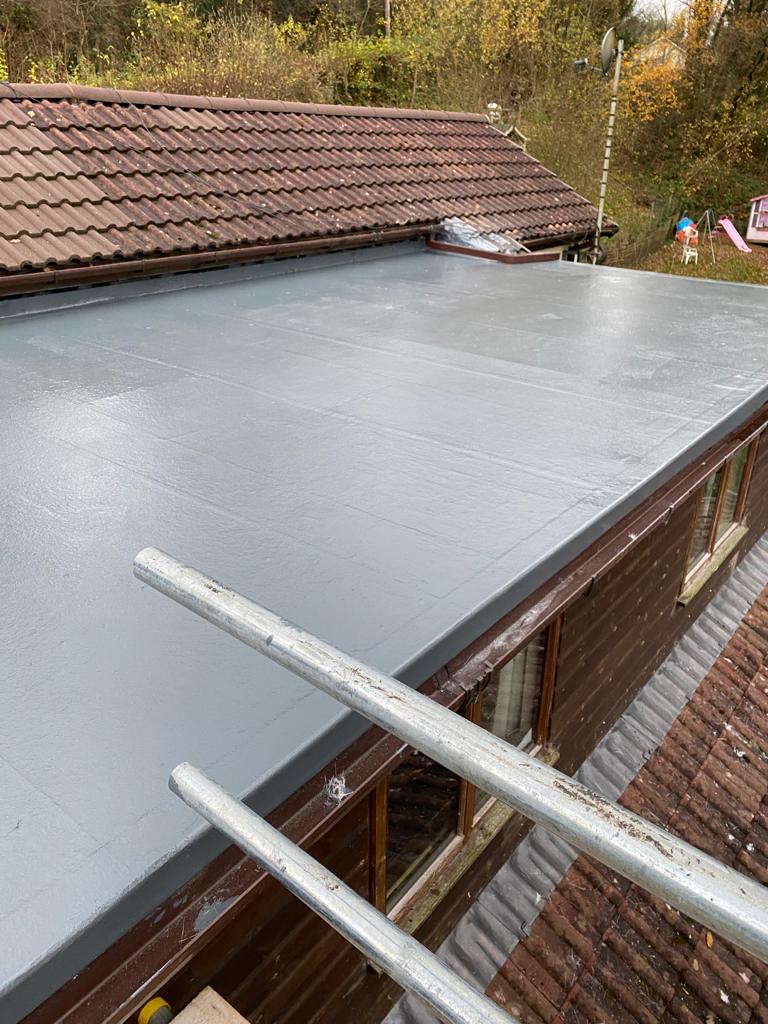 GRP (Glass Reinforced Plastic) roofing is made from a polyester resin, which is reinforced by chopped strand mat glass fibres to form a GRP laminate. Often referred to as fibreglass roofing, it's a durable, lightweight, flexible, fully reinforced and waterproof material capable of being moulded to any shape. Invented by Russel Games in 1938, it was originally used on water containers and boats. Today, it is one of the most popular choices in the construction industry for both new properties and the refurbishment of existing roofing systems.
The key GRP services we provide
GRP Flat Roofing
GRP Waterproofing
GRP Gutters
GRP Valleys
GRP Flooring
GRP Steps
GRP Canopy
GRP Roofing Trims
GRP Paint
GRP Surveys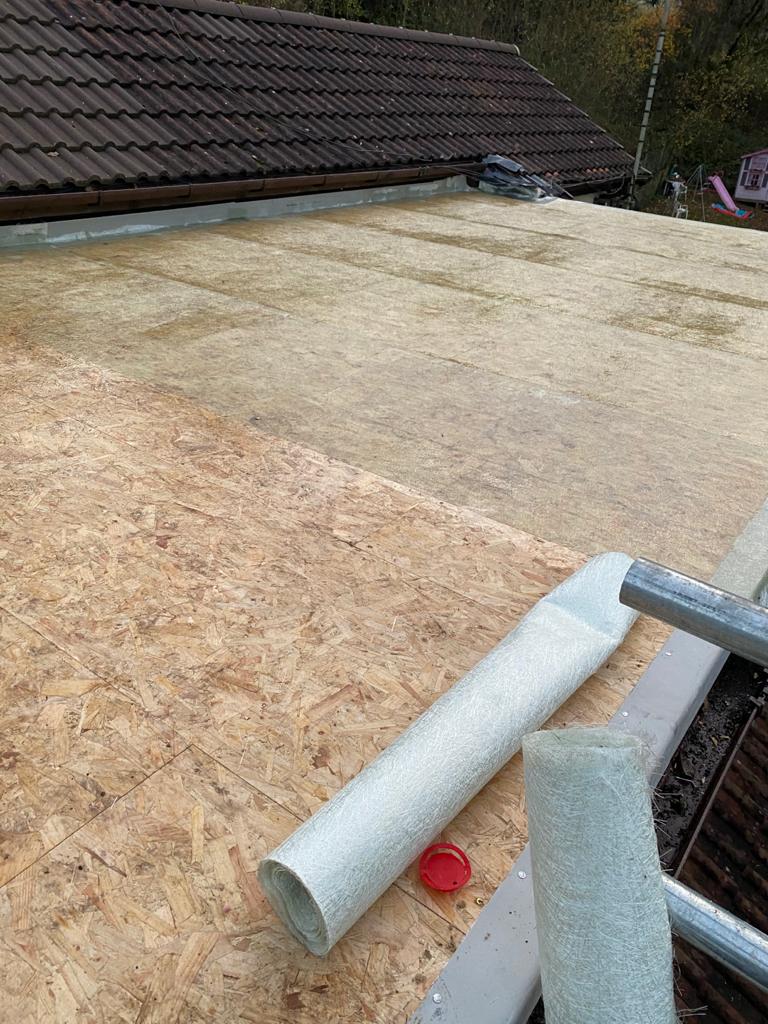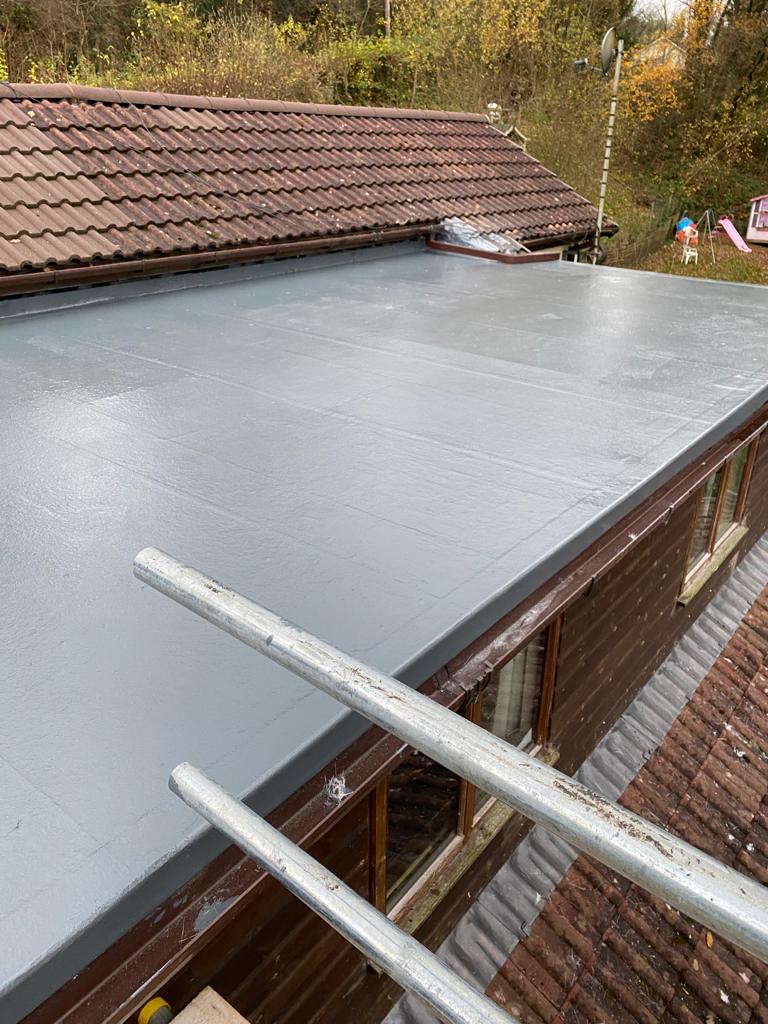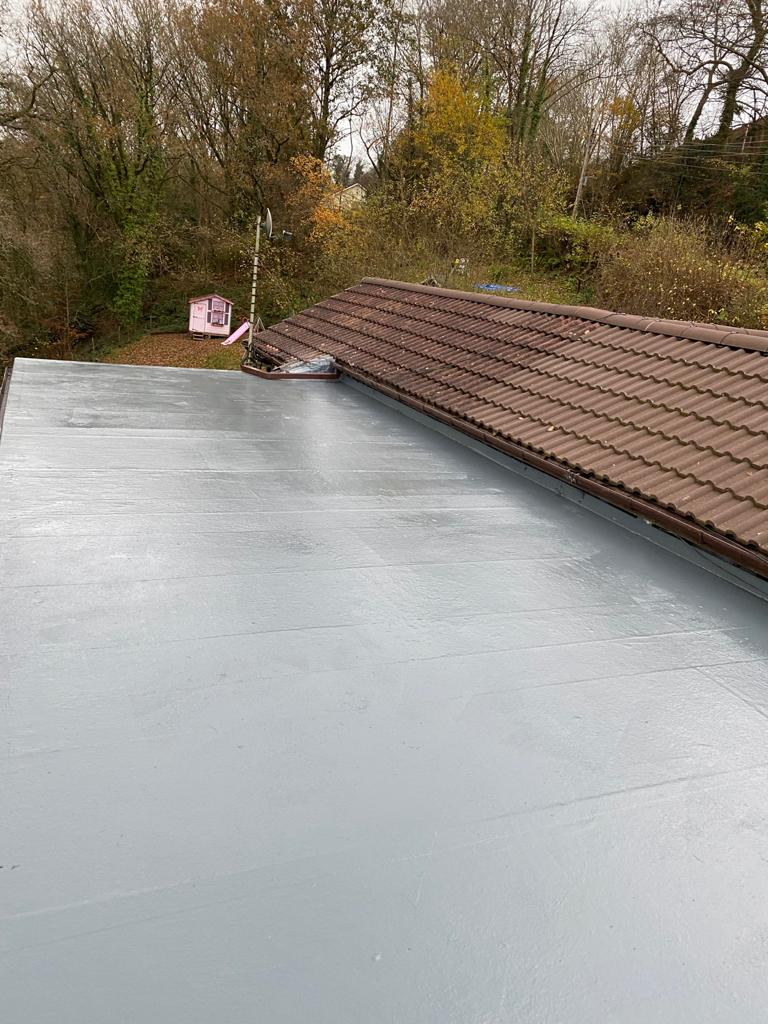 Core benefits of GRP / fibreglass roofing
High strength-to-weight ratio
Low maintenance
Affordable
Versatile
Corrosion Resistant
UV Stability
Durable
It weathers well
Low residual value

Examples of GRP roofing systems
Cure It, Tough Stuff and Pro GRP
With guarantees of 20-25 years these systems provide peace of mind.
UltraFlex
As the name suggests, an exceptionally flexible system which has the ability to move in line with the natural movements of a roof.
Polyroof
Fantastic liquid waterproofing systems, suitable for all flat roof, balcony and walkway applications.
Topseal
Mark leaders in fibreflass roofing, providing an impressive 40-year guarantees for their double top systems.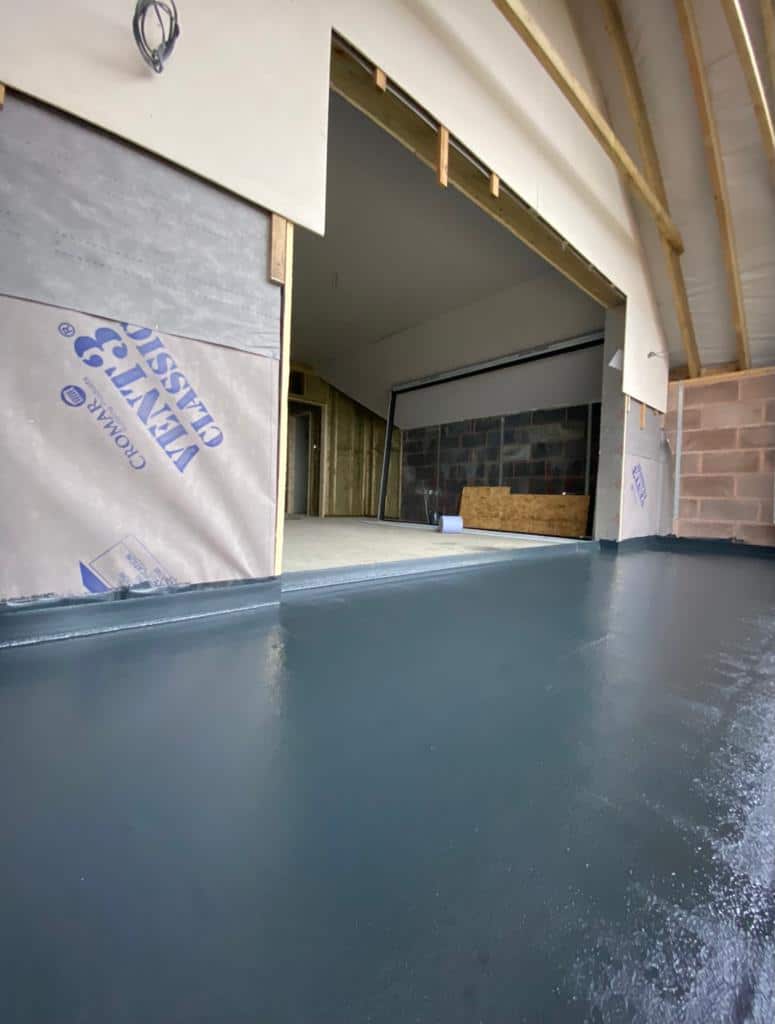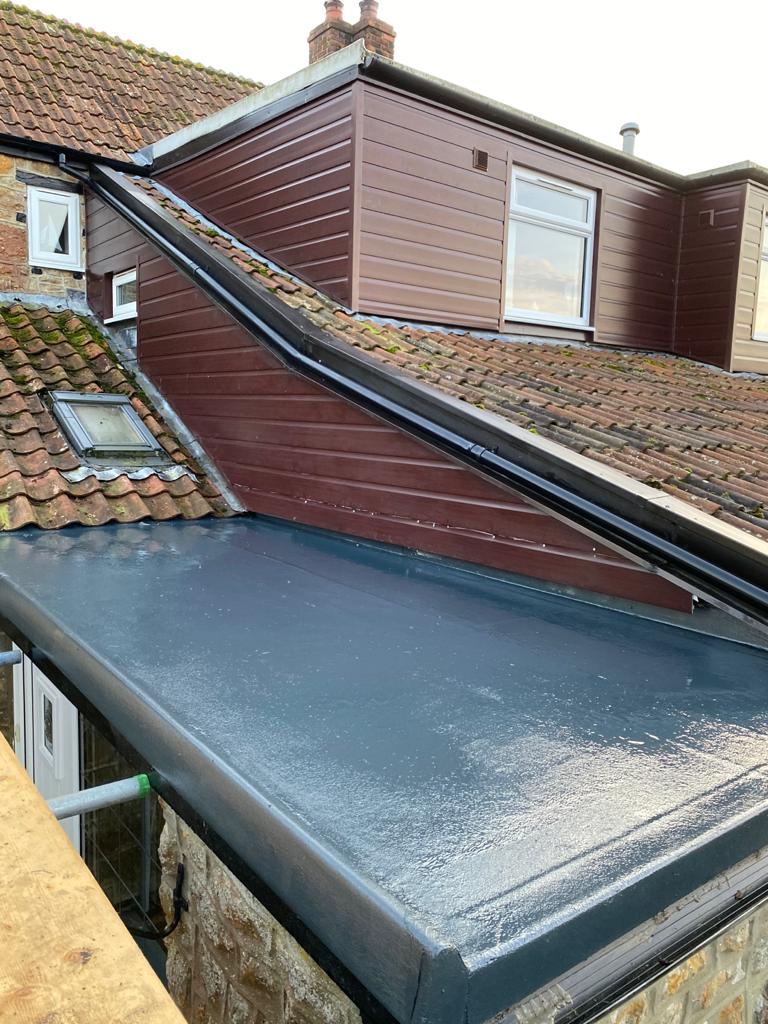 The design of a GRP roofing system
Typically speaking, GRP roofing systems are a three-part product with liquid roof resin or reinforced matting. A further coat of resin is added with edge trims and a UV coating to finish off. On occasion, an additional traction coat is added for anti-slip purposes. 
GRP/Fibreglass is a highly rigid board, meaning that it is important a GRP systems is fixed while leaving gaps to the side in the instance of timber swelling from moisture exposure. Overall, GRP is an excellent solution for roofing with endless benefits and capabilities.